Whilst coverage continues at RadioTodayLive.com with Arqiva, we've created this page to host all our short Audioboos on for your enjoyment and convenience.
We've spoken to Clive Dickens about Australia and Absolute, Tony Blackburn about 50 years in radio, Tony Moorey on Bauer's move to Golden Square, Graham Albans on the future of radio talent, Valerie Geller on what makes great talent and much more.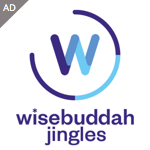 Hear all the Audioboos below and follow @RadioTodayLive for more updates.