Cheap petrol promotion from Gem 106

Gem 106 has rolled back petrol prices to what they were 10 years ago, in a promotion with a local ASDA petrol station.
Just after 8am this morning, Sam & Amy revealed ASDA petrol station, Spondon, as the location where the first 106 listeners' to make it to the pumps could top up their fuel for just 76p litre.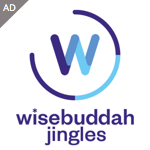 Mike Newman, Programme Director said: "Petrol prices are so high; we wanted to do something to help our listeners. We only wish we could roll back the price of petrol every day. There will be more activity this week and next to help with fuel bills."
It's the third successive year in which Gem 106 has run the promotion around budget day.