"Cut BBC Local Radio" says Noel Edmonds

In the on-going coverage of Noel Edmonds wanting to buy the BBC, the former Radio 1 presenter says he would cut local radio if he had his way.
Talking on BBC Radio 5 live after his comments yesterday about buying the BBC under "Project Reith", Noel told Richard Bacon he would re-think the way the BBC does local radio.
He would turn the BBC into a CIC, a not-for-profit company, introduce adverts and start product placement.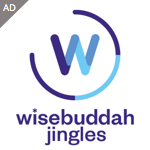 "The BBC spent £48m serving the dying Welsh language, and why should you pay for BBC Radio Devon when you live in Newcastle", he said.
"The funding has to reflect the world that we're moving into."
Richard Bacon asked: "Are you saying for this place (the BBC) to work, and for it not to waste money, that you would put adverts in, you would cut the Welsh language service, parts of the World Service and you would cut local radio?"
Noel replied: "Yes, broadly, I'm saying that certainly in the case of local radio that could be handled in a totally different way." Does that mean you'll get rid of it?, Richard asked. Noel never replied.
The BBC is "sleepwalking to destruction", Noel said as he explained his hope to buy the corporation along with a consortium of investors.
He said only an injection of outside influence could make the broadcaster "relevant to the internet age" and admitted that he did not presently pay for it via the licence fee as he uses catch-up services online.
Noel made no mention of cutting services such as Radio 1, where he found fame in the 1970s.