Male-free zone this weekend on BBC Radio 1

Male Radio 1 presenters are getting the weekend off this weekend as the station extends its International Women's Day celebration by having women on-air for 39 hours non-stop.
The station today announced that in addition to the two 12-hour all-female evening line-ups from 7pm to 7am on Friday 7 and Saturday 8 March, Radio 1 will also host an all-female daytime line-up on International Women's Day (Saturday 8 March).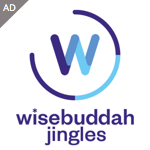 Women presenters including Gemma Cairney, Jameela Jamil and Adele Roberts will take over the daytime airwaves on Radio 1 from 7am to 7pm this Saturday. There will also be a special Radio 1's Dance Anthems hosted by Annie Mac.
Jameela Jamil says: "I'm so happy to be a part of Radio 1's 39-hour-long celebration of International Women's Day. I'm REALLY looking forward to hosting alongside some of my fellow Radio 1 and 1Xtra female DJs."
Rhys Hughes, Head of Programmes for BBC Radio 1 and 1Xtra, says: "Radio 1 is delighted to announce that we are extending our commitment to International Women's Day by adding an all-female line-up to daytime on Saturday 8 March as well. So from 7pm on Friday 7 March until 10am on Sunday 9 March we have a 39-hour celebration of our female presenter talent."
Here's the full line-up:
Friday 7 March 2014, BBC Radio 1
7-9pm Annie Mac
9-11pm B.Traits
11pm-1am Heidi
1-3am Essential Mix – Magda
3-5am Annie Nightingale
5-7am Monki
Saturday 8 March 2014 – International Women's Day, BBC Radio 1
7-10am Gemma Cairney
10am-1pm Jameela Jamil
1-4pm Adele Roberts
4-7pm Annie Mac
Saturday 8 March 2014 – International Women's Day, simulcast on BBC Radio 1 & 1Xtra
7-9pm Sarah Jane Crawford
9-11pm Sian Anderson
11pm-1am Jamz Supernova
1-3am Madam X
3-5am Claira Hermet
5-7am Adele Roberts
Sunday 9 March 2014 – Radio 1
7-10am Gemma Cairney