More Destination Africa for Radio 1Xtra

BBC Radio 1Xtra is to broadcast a week of content to celebrate everything about African music.

Starting today and running till 30th March, Destination Africa week will feature interviews, videos, exclusive Live Lounge performances and freestyles from UK and African artists.
For the on-air project, BBC Radio 1Xtra travelled to the centre of the Afrobeats scene in Lagos, Nigeria, to explore, discover and meet artists.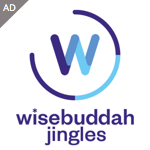 It starts today with DJ Edu hosting a special Radio 1Xtra Stories documentary called This Is New Africa, which explores the African music market and why UK Afrobeats artists are heading to Africa to find success.
DJ Edu says: "I've been privileged to witness the growth of African music in the UK, and am really excited to showcase the biggest and newest talent from the heart of Afropop, Lagos, Nigeria to our audience, from Wizkid to Yemi Alade."
Trevor Nelson's show is the home of the Live Lounge on Radio 1Xtra and, for the week of Destination Africa, he will host special Live Lounge performances from Monday to Friday.
DJ Edu presents a regular show on Radio 1Xtra called Destination Africa from 10pm to 2am on Sunday nights.