New jingles for The Bay's 21st birthday

The Bay celebrates its 21st birthday this month with new imaging from Ignite Jingles.
The new package consist of seven full jingle themes along with cuts for breakfast, news, weather and an hour opener..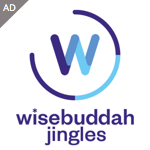 Phil Rodgers, Programme Controller of The Bay: "These new jingles have freshened the sound of The Bay in time for our 21st birthday. My presentation team love using them, and they fit our varied playlist perfectly. Chris and his team listened to what we wanted, and have created an amazing jingle package for The Bay."
Founder and Creative Director of Ignite Jingles, Chris Stevens told RadioToday: "We're very proud of this new jingle package, and we're excited that it's now in the open. We've worked with The Bay for a number of years, and are delighted to extend this relationship well into the station's 21st year on the air. Happy Birthday The Bay, and happy new jingles!"
The station also launched a dedicated "21 years in pictures" page on its website, featuring hundreds of station and presenter photographs from over the years.
The 21st Birthday was marked by a number of events, on and off air, including the return of The station's biggest competition, The Phantom of The Bay, over the weekend of 1st and 2nd March. The station even had an airplane banner saying "The Phantom of The Bay – On Air Now!" seen across North Lancashire and South Cumbria.
Managing Director of The Bay, Bill Johnston, said: "At 21, The Bay continues to go from strength to strength. We have just returned our highest audience figures in over 12 years and our success as a station is testament to the fact that first and foremost we are dedicated to the communities we broadcast to."