Radio Yorkshire launches on digital radio

A new radio station for Yorkshire has launched on DAB – focussing on sports, music and regional news.
Radio Yorkshire started broadcasting officially at 4pm Wednesday, after weeks of test transmissions. The first song played was Kiss from a Rose by Seal.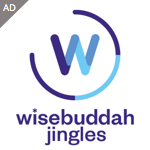 Drivetime presenter Mark Fox was joined to launch the station by mid mornings host Liam Scott and Trevor Thomas from the breakfast show at the station's based above a SUBWAY Restaurant opposite Elland Road.
Radio Yorkshire was born out of the ashes of Yorkshire Radio, which closed after Leeds United chairman Ken Bates left the club. He set up the original station during his time at the club. It will feature specialist sports shows covering football, cricket, boxing, Super League and general sports reviews.
Head of news and sport Sam Brydges: "It's great to finally be on air. I'm proud to be part of a station that is so unique and provides so much in depth sports coverage."
The station has its own dedicated TV studio and many shows are planned that will utilise this facility.
Director of Broadcasting Rick Houghton: "It's long been a dream of mine to launch a station that combines many media platforms – on DAB digital radio, online with a compelling website and the added value of live streaming web TV."
The station has a jingle package from ReelWorld Europe, where MD Anthony Gay says: "As a proud Yorkshireman myself it was a privilege to work with Rick and the team on the new package and I wish them all the best with their endeavours."
Rick added: "I am a strong believer in sung jingles, the sort you hum long after you hear them. I have also been a keen follower of ReelWorld for many years so I was thrilled to get the chance to work with Ant and the team at MediaCityUK. From initial call to the end result, with lots of custom tweaks and feedback along the way, these guys just get it! They know how to help shape a brand through the strongest of sonic logos and the clearest of vocals. I hope Radio Yorkshire will be known for many great things – and the jingle package will be up there towards the top of the list!"