Metro Radio gets worldwide news coverage

Metro Radio's latest on air station promotion 'Punching Above Your Weight' has achieved worldwide news coverage.
The competition has received coverage on Sky News and News.com in Australia, along with a full page spread in the The Sun and an article in The Star.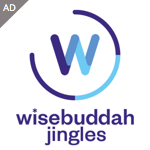 The World's media jumped on the story after Metro's breakfast duo, Steve and Karen, crowned local sales advisor Darren Donaghey as the champion of their 'Punching Above Your Weight' competition where they recognised men lacking in the beauty stakes when compared to their female partners.
Celebrating their win, Darren's partner of eight years, Kate Cathcart, commented: "He's no Tom Cruise but personality counts."
Metro's Marketing Director, Dom Munnelly, explained to RadioToday how things unfolded: "We shared the story with local media as we had a particularly strong photo of the winning couple. They gave it some great coverage over the weekend and it simply snowballed from there. Once it was with the Daily Mail and The Sun we were inundated by the world's media. I joked with Kate and Darren saying it would reach America and Australia; the next morning it had!
"Everyone at the station couldn't believe how the story spread across the globe. The value of the coverage must run into hundreds of thousands of pounds. The promotion sounded great on air and we had some real fun loving couples taking part."
The winning couple, who have been together for eight years and will marry this summer, have since signed an exclusive interview deal with Bauer magazine, Bella.
Image (C) NCJ MEDIA