Mix96 turns 20 with big birthday bash

Mix96 is holding a four hour birthday bash in a local shopping centre to celebrate 20 years of broadcasting to Buckinghamshire.
The party takes place at Friars Square from 10am till 2pm today, hosted by breakfast presenters Darren & Katy.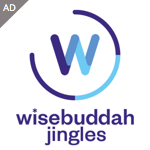 Mix96, now owned by UKRD, launched on April 15th 1994 founded  by a local business consortium. The first song played was Abba's Dancing Queen.
Mix96 Managing Director, Max Hailey who was part of the launch team 20 years ago as a presenter and returned to the station eight months ago said: "It is such a privilege to be broadcasting to Bucks and to celebrate 20 years as a radio station is truly exciting and a fantastic achievement. As soon as we launched we knew something special was happening.
"Listeners instantly loved the Mix of music, Bucks news, travel and community information – an Aylesbury radio station for Aylesbury people. I'm pleased to say things have gone from strength to strength and after 20 years we have more listeners listening longer!"
This week's #eRADIO will feature a look back at 20 years of the station and a number of photos from over the years. Photo is News Editor Chris Maskery with the founders of the station.