Radio 1 secures Coldplay for Big Weekend

Coldplay will headline BBC Radio 1's Big Weekend 2014, the band announced live on-air today.
Chris Martin from the band broke the news this morning on Radio 1, as Coldplay appeared in Radio 1's Live Lounge. Making the announcement, Chris Martin said: "We're very thrilled to be asked, thank you so much… We're all pleased to be here, I speak for everyone when I say that."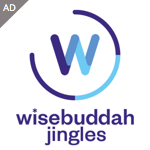 Ben Cooper, Controller, Radio 1 and 1Xtra said: "Radio 1's ambition was to bring the biggest acts in the world to Glasgow for Big Weekend – and it doesn't get much bigger than Coldplay."
All 50,000 tickets for the Big Weekend were given away earlier this month in just 35 minutes.
The event is part of the BBC's year-long contribution to the Glasgow 2014 Commonwealth Games and will be broadcast live on Radio 1, BBC Radio 1Xtra and streamed online and on mobile. It will also be broadcast on BBC Three with highlights from acts across the weekend.