Sun FM has been collecting Easter Eggs from listeners to distribute around women's refuge centres, hospices and hospitals across the city.
The UKRD station teamed up with Bridges Shopping Centre as a drop off zone for listeners to donate eggs, with NSPCC Sunderland chosen as the charity.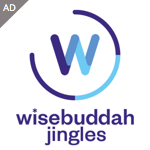 Matron Pauline Palmer and her team took delivery of some of the donations at the Niall Quinn Children's Centre at Sunderland Royal Hospital, and Lynne Hodgson Administration Manager at Bridges Shopping Centre, joined Sean Donnelly from the NSPCC and Sun FM News Editor Stephen McCabe to pile up the treats at the reception.
Lynne Bowler, Directorate Manager Support – Paediatrics and Child Health at City Hospitals Sunderland NHS Foundation Trust says:
"Thank you for this additional delivery which is very much appreciated and for taking the time to come and see us. People are so kind and the children are very grateful".