Kylie hosts Innuendo Bingo on BBC Radio 1

Singer Kylie Minogue has hosted a one-off edition of Innuendo Bingo on the Scott Mills show at Radio 1, with guest Hugh Jackman.
Scott explains in the video above that it happened after Hugh called the station wanting to play Innuendo Bingo but was only available on a day when Scott was away on holiday. So Scott demanded Kylie to cover the show instead and she said yes.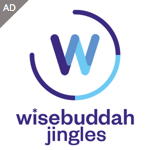 Innuendo Bingo included clips from television shows but also BBC local radio programmes which could have been misinterpreted.
See the full 10 minute game above or touch here if you're on the app.