Radio 2 presenters lip-sync Bucks Fizz

We apologise in advance for what you are about to view but this is what happens when BBC Radio 2 presenters do a lip-sync to Making Your Mind Up.
They're all there – Chris Evans, Ken Bruce, Vanessa Feltz, Jeremy Vine, Claudia Winkleman, Sara Cox, Alex Lester, Anneka Rice and Maria McErlane are joined by Molly Smitten-Downes.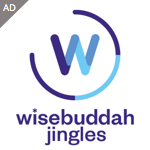 Bucks Fizz was of course the UK entry in 1981 and this video has been made as a celebration to this weekend's Eurovision. Can't see it? Click here.