Bauer's Place Portfolio networks get Content Controllers

Two new Content Controllers have been appointed at Bauer to oversee the new Place 2 and Place 3 networks when they launch in January.
Joining Bauer from Gold 104 in Melbourne to manage Place 2 stations in England is James Grove. He's currently deputy content and music director of the classic hits station in Australia.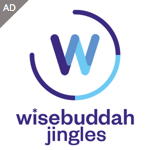 And The Hits' Maxwell Smalley will take on the role of Content Controller for the freshly created Place 3 network.
Group Content Director, Bauer Place north of England and Scotland Owen Ryan said "Both the guys are extremely talented programmers and have the perfect credentials to help create market changing content in their respective roles."
Maxwell and James as well as recently appointed Content Controller for Place 2 Scotland, Duncan Leven will report to Regional Content Director for Place 2 and 3, Mike Cass. The team will come together from January 5, 2015.