Metro Radio cleared after F word at breakfast

Ofcom has resolved a complaint made against Metro Radio for offensive language during a pre-recorded Saturday breakfast show.
The Bauer station, which previously had weekend breakfast on till midday, included the swear word during a pre-recorded programme but apologised for it 15 minutes later on-air.
The two presenters on-air at the time, Stu and Kelly, discussed Stu's voice being featured in a promotional clip for The X Factor auditions, which were then taking place in Newcastle. Kelly berated Stu for repeatedly playing the clip of his voice:
Kelly: "I am sick of you playing it over and over again. It's the end now. It's done. It's absolutely done.
Stu: You, seriously…
Kelly: I seriously have deleted it.
Stu: You fucking better not have…
Kelly: Oh dear…
Stu: Hang on. I've got it, I've got it, I've got it!"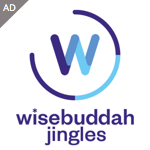 The conversation was never meant to go on-air, says the station, explaining that it was a rehearsal link which should not have been included in the final broadcast version. Within 15 minutes management were informed and an apology broadcast:
"Hi. Afternoon. A few moments ago a certain word went out on air that should not have done, that was a genuine mistake. We would just like to offer our sincere apologies for any offence that might have been caused during that error on our part just a few moments ago. We will be back immediately after this break with the Celebrity Take Over and our sincere apologies once again"
Metro explained to Ofcom that the station and presenter were "mortified" that this error occurred. The Content Director and the team at Metro Radio apologised "unreservedly" for the incident and expressed regret that the station's "usual high standards" had not been met.
All presenters have since been informed not to use bad language in the studio so such errors do not recur and technical staff members have been reminded that they should double check for errors prior to broadcast.
Ofcom was happy with Metro's response so therefore resolved the issue.