BBC Radio 1Xtra to broadcast from Jamaica

BBC Radio 1Xtra ia celebrating everything reggae, bashment and dancehall this month, sending DJs David Rodigan, Seani B and Toddla T to Jamaica.
The trio will venture to the Caribbean Island to collect music, interviews, DJ sessions and live performances which will be heard on 1Xtra from Sunday 18th through to Sunday 25th January.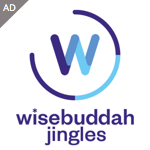 The trip will see 1Xtra set up in Gussie Clarke's Anchor Studios and Big Yard Studios, to gather live recordings and interviews from the likes of Proteje, Jesse Royal, Romaine Virgo and the Penthouse family, Suns of Dub, Demarco, Alkaline and Jah9. 1Xtra will also head to one of the largest events in Jamaica, the Rebel Salute festival, to bring backstage coverage.
Rodigan will create 1Xtra's very first reggae dubplate with producer Winta James, and Toddla T will host a Dancehall Cypher with new Kingston talent on the mics.
Alongside this, Rodigan, Toddla T and Seani B have been invited to DJ at the Stone Love Soundsystem for 1Xtra – the most famous weekly community dance party in Jamaica, 'Weddy Weddy Wednesday'.
Toddla T says: "Growing up in Sheffield with no Caribbean heritage you might wonder why I love Jamaica and its culture and most importantly the music. For me, it's going back to the home of so much stuff that influenced jungle music, garage music, dubstep music, grime music. If we trace the roots of that music back far enough it all leads to this one island, so going back there with Seani B and David Rodigan, two of my favourite broadcasters on the whole planet, with 1Xtra is an absolute honour and privilege. Have no doubt about it, it's going to be absolutely sick!"
Seani B says: "I'm going home to Jamaica. I'm going to the place that I feel most comfortable, the most relaxed, the place that plays the music that I love – reggae, dancehall. But more importantly I'm bringing my family, to meet my family – from the UK to Jamaica, it's one link-up, 1Xtra!"
Rhys Hughes, Head of Programmes Radio 1 & 1Xtra, says: "BBC 1Xtra will be returning to Jamaica to immerse itself in the rich musical feast that Jamaica offers. With live sessions, MC sessions, interviews and a visit to the Rebel Salute festival, 1Xtra will bring the sights & sounds of Jamaica to the air waves in January."