KMFM's evening show the Hit List has a new presenter next week – Emma Jo.
Emma Jo has recently worked at Capital, was named as Bronze Best Female at the Student Radio Awards 2013, and was PC for Surge Radio in Southampton. She'll be bringing new features to the show including 'The One To Watch' and 'Kent Chart'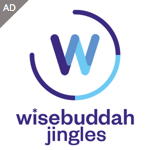 Rob Wills Programme Manager said "We are really excited about Emma Jo joining the team. I love the idea of giving new talent a chance and I'm glad we can do that here at kmfm."
Emma Jo starts the show on February 2nd, Sunday to Thursday 7pm till 10pm and will have DJ Fresh, Ella Eyre, Charli XCX appearing within the first few weeks.
Read an interview with Emma over on the Student Radio website here.