Phil Riley steps up to Chairman of Orion Media

There are major changes at Orion Media today as the company bids for the second national commercial DAB multiplex.
CEO Phil Riley will become Chairman, whilst Commercial Director Adrian Serle becomes the new Chief Executive Officer.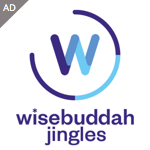 Phil has been working on the bid for D2 for the last six months and if the application is successful, he will become Executive Chairman and run the multiplex.
Phil Riley said: "After more than five years at the helm of Orion, I am keen to take on some new business challenges, with this bid being the first opportunity to do so. Recognising the importance that OFCOM places on this multiplex succeeding, I'm delighted we have been able to restructure Orion in order to allow me sufficient time to see the bid through to launch and beyond if we are successful.
"I have been focused on the DAB2 bid for the past six months, and Adrian and the other members of the executive team have been increasingly running the business day to day," said Riley. " I'm therefore confident that Adrian can take up the reins full time. His promotion is well deserved and it is time for Adrian and his team to take Orion forward from here."
As part of the changes David Lloyd will become Content and Operations Director, to lead the content, marketing and talent strategy across the group.
Adrian Serle said: "I am delighted to be taking on the role of CEO. It is an exciting time for me to step up, with the full backing and support of the Main Board and the management team. Orion has been through a huge transition in recent years having seen all stations successfully re-brand in a thriving and competitive market. I now feel energised and excited about accelerating our growth, helping our people and businesses to reach their full potential, and to fully exploit the opportunities a content and advertising business such as ours has to offer."
Geoff Percy, Group Chairman said: "I am very pleased the operating company will continue to benefit from Phil's extensive experience. I am also delighted with the enthusiasm and commitment of our new CEO Adrian Serle and his team. I look forward to continuing to work closely with them both. Looking ahead as a business we are also excited about DAB2, and how we can inject competition into digital radio if we are successful."