Radio 1 to hold the Big Weekend in Norwich

This year's location for the BBC Radio 1 Big Weekend has been revealed by Nick Grimshaw on breakfast this morning.
The station is heading to Norwich for the annual event, and Taylor Swift has been announced as one of the acts on 23 and 24 May.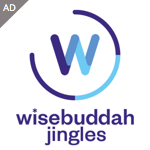 In the lead up to Big Weekend, for the fourth year running, Radio 1 and BBC Learning will also embark on a special week of local engagement and face-to-face activity in the area – opening the doors to Radio 1's Academy. During the week, Radio 1 hopes to inspire local 16-19 year olds to take the next step in their careers by inviting them to attend a series of radio shows, masterclasses and Q&As.
Nick Grimshaw says: "I can't wait to start the festival season with Radio 1's Big Weekend…there's always a dream line-up and I can't wait to see Swifty in Norwich!"
Ben Cooper, Controller, Radio 1 and 1Xtra says: "Radio 1's Big Weekend is the first big festival of the year, this is where summer begins and it's going to be amazing. You have got to love the BBC and Radio 1 for bringing you Taylor Swift and some of the biggest names on the planet to Norwich for free!"
Radio 1's Big Weekend will be broadcasting live on Radio 1, Radio 1Xtra and streamed in vision with highlights also broadcast live on BBC Three, with all performances available after the weekend on the Radio 1 channel in BBC iPlayer.
Nick also broke the news that local Norfolk act Context, who was first discovered through BBC Introducing, will perform at Radio 1's Big Weekend in May. Radio 1's Big Weekend is now in its 12th year and will be produced this year in partnership with Norwich City Council.