Radio Aire to give away a £28k wedding

Bauer's Leeds station Radio Aire is giving away a wedding package worth £28,000 in a new promotion.
Listeners have to register online to win, and the competition is sponsored by a local hotel and run on behalf of the station charity Cash for Kids.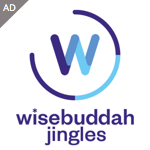 The couples will be shortlisted by the judging panel and will prove their enthusiasm, test their creative ability and show how well they work together as a unit.
On the weeks leading up to the announcement of the winner on Monday 23rd February, 20 potential couples will be shortlisted down to 6, who will then put their fundraising ideas to practise. With only 16 days to raise as much as legally possible, each couple will also have their own Everyday Hero page on the website to keep track of their ongoing totals.
All the money raised will go to Cash for Kids.
Michael Sheldon, General Manager at Bewley's Hotel said: "We are thrilled to be the main partner for Win Your Wedding and donate the Venue as part of the wedding package worth over £28,000. It is a fantastic competition that gives a lucky couple an incredible wedding, and with every penny raised going to Cash for Kids to support sick and underprivileged local children in Leeds makes it all the more worthwhile. It was an initiative we were very keen to be involved with from the start."
Update: This is a competition being run on 14 Bauer stations, not just Radio Aire.