Star Radio turns Amber and Black for football match

Cambridge are playing Manchester United in the FA Cup tonight so Star Radio has changed its colours to Amber and Black to match its local football team.
The changes are happening on the station's website and social media branding, and drive time presenter James Hall will host his show live from the Abbey Stadium from 3-7pm today with the build up to the game which kicks off just before 8pm.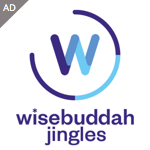 The club Chairman David Doggett gave the station a guided tour of the ground including the dressing rooms which was filmed and is now available online.
Its been a week of football themed content with a Cambridge v Manchester pre match on table football Star Radio Programme Controller Simon Nicks said "As the local station for Cambridge, this is a massive deal, it's not every week that the U's get to play a big team like Manchester United. Everyone is talking about the game and thats reflected on air – we are living and breathing Cambridge United!
"This is what local radio is all about, also having the freedom and resources to be creative like this is a wonderful thing!"