Breakfast presenter blows up co-host's car

A car bought at auction by Metro Radio/TFM breakfast show presenter Steve Furnell has gone up in smoke after his co-presenter Karen blew it up.
After a recent race around a local racing track, which Karen won, they wanted to sell their cars but Steve's didn't manage to attract a buyer.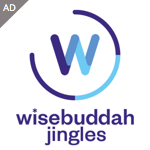 A call from 21 Engineer Regiment Warrant Officer (2nd Class) Gavin Cleverley suggested something different they could do with the car.
Helped out by the Army Reserves 103 Field Squadron, Steve's Renault Laguna was sent to meet its maker. Steve and Karen took the car to a Military Firing Range in North Yorkshire, where Karen blew Steve's car up.
Warrant Officer Cleverly said: "It was great to hear about the money raised from Karen's car at auction, but when we heard they were looking for a way to send off Steve's car, we knew what had to be done!
"The timing was perfect for us, we already had training scheduled and we knew we could dispose of the car in a suitable way."
Karen Wight said: "This whole journey has literally been a blast. From the initial race on the Croft Circuit to raising money for our charity, Cash for Kids, and then of course the training in explosives and pressing the detonator on Steve's car. After all of this I'm sure this proves that women are better in the driving seat."