Chris Evans heads to Radio 1 after fire alarm

Chris Evans and his BBC Radio 2 breakfast show team went to Radio 1 to continue the show this morning after a fire alarm activated.
But as they were in the lift at New Broadcasting House on the way to the 8th floor – home of Radio 1 – they were informed they could return to their own studio in Western House.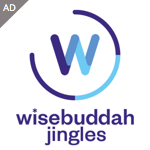 The drama started just after 7.30am when Chris Evans said: "And now we have a situation here at BBC Radio 2, it may be temporary it may not but we have to go off the air for a while. It's half past seven."
Then the emergency backup tape kicked in with music and jingles, plus recorded messages from Alan Dedicoat.
Chris Evans kept his listeners informed via Twitter about what was happening, also mentioning that he gained thousands of new followers within minutes.
Radio 2 fire alarm activated, amber for a while during show. Turned to red, mandatory immediate evacuation implemented. Cold out here.

— Chris Evans (@achrisevans) February 20, 2015
Wow. Fire alarm equals two thousand new followers in ten mins. May be the way forward.

— Chris Evans (@achrisevans) February 20, 2015
Ok ok ok. Here's what's happening. We are now walking over to Radio One to do a kick bollock scramble last ninety mins as best we can. Soon!

— Chris Evans (@achrisevans) February 20, 2015
Scrap that. Were in the lift to Radio One. Now been notified we can re occupy Radio 2. Woohoo. Bring on the guests.

— Chris Evans (@achrisevans) February 20, 2015
Meanwhile at 6 Music the 7.30 news bulletin was interrupted with audio alerts in the background advising staff to leave the building. Newsreader Justine Greene said "Apologies we're being evacuated from this studio so I have to abort the news and come back to you." Presenter Shaun Keaveny said "Save yourself!" The programme continued as normal as Shaun was in MediaCityUK.
Perhaps the most glamourous fire evacuation I've taken part in! On the pavement with @achrisevans @JackSavoretti @davidwalliams #allgoodnow

— Justine Greene (@justineclaire75) February 20, 2015
All out at Radio 2. Firemen leaving. pic.twitter.com/MLPtg0GZin

— Matt Wade (@MrMattWade) February 20, 2015