Global Entertainment launches in Los Angeles

Ashley Tabor has officially launched Global's new entertainment division in Los Angeles, to sit alongside Global Radio and Global Television.
Global Entertainment is a 'fully staffed music content company featuring label, publishing, artist management, promotion, live concerts, events, touring, branding, sponsorships and marketing divisions, all under "one roof" in two transatlantic offices'.
Randy Phillips has been appointed Chief Executive Officer of the new company and will operate from its new LA headquarters.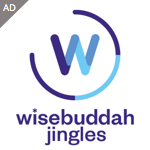 Global Founder & Executive President Ashley comments: "This is a defining moment for Global as we open our first office in the U.S. and create a new type of content company. Our goal is to redefine the possibilities for a 21st century music and entertainment company and I am thrilled to have Randy and the team on board."
Randy Phillips has spent 13 years as CEO at AEG Live, where he promoted world tours by artists such as Justin Timberlake, Bon Jovi, Justin Bieber, Kanye West, Jennifer Lopez, Enrique Iglesias, Rod Stewart, and Prince.
Randy adds: "I'm excited to be leading Global's growth into the content creation business in the form of Global Entertainment. We've got an outstanding team of executives in both LA and London and some great signings.
"The vision of creating a real 360 content creation company, that genuinely offers a vast array of services to artists, combined with Global's financial commitment to its new Entertainment division, is something that attracted me greatly to Global. Everyone talks about doing a 360 company, and we hope to lead the way in this new model of music content generation."