Key 103 gives away a wedding live on-air

Breakfast presenters Mike and Chelsea revealed the winners of a competition on Monday with the prize being a wedding worth £20,000.
Five couple were in the final stages of the competition, with the winners being those who raised the most money for Bauer's charity Cash for Kids.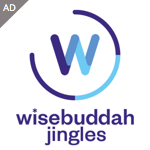 See the video below to see listeners Rebecca McLoughlin and Daniel Oxtoby from Bury claim the prize. The couple themselves raised over £13,000 towards the grand total of £34k by hosting their own poker tournament, bag packing at their local B&M store in Bury every night, sending their best man into the shark tank at the Blackpool Sealife Centre and organising a sponsored bike ride between Bolton and Liverpool. The couple have been together for eight years, with Daniel proposing in the Dominican Republic.
Daniel said: "We just want to thank everyone who's donated to help us, businesses around Bury and Bolton, friends and family who have made this happen, it just doesn't seem real at all".
Mike Toolan added: "All six of the couples who took part deserve a huge thank you they have really helped to make a difference for kids around here with their fundraising efforts. We have great wedding to look forward to now". Chelsea says: "I'm so happy for Rebecca and Daniel they worked so hard and we wish them a wonderful wedding and fantastic life together".