New sponsor for Jazz FM's Business Breakfast

Online financial trader CMC Markets is the new partner of the Business Breakfast on Jazz FM.
The show airs weekdays 6am till 6.30am hosted by Michael Wilson, the Global Business and Economics Editor of Arise TV and former Sky News Business Editor.
It features the latest market commentary from CMC Markets' team of analysts from around the world, and interviews with news-making guests. The partnership also includes business bulletins through the day, including lunchtime updates as the City takes a break, and a business news round-up at market close.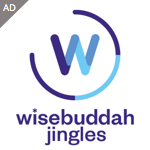 Jazz FM Content Director Nick Pitts says: "The Business Breakfast was launched in December 2014 and has already made a name for itself providing a fresh view on the world of finance. We are really looking forward to working with the CMC Markets team of leading analysts through 2015."
CMC Markets' Group Head of Marketing, Leandra McPhillips, says: "We are pleased to be partnering with Jazz FM through the sponsorship of the Business Breakfast in 2015. The Business Breakfast provides listeners with an insightful snapshot of the financial markets, which fits very well with the market insights we offer our clients. Our global team of analysts is looking forward to sharing their expertise with the Jazz FM audience and to working with Michael Wilson."