Nick Grimshaw in breach at BBC Radio 1

Ofcom has found BBC Radio 1 in breach after airing a session recording of the Foo Fighters performing their new song "Something from Nothing" at breakfast, complete with the F-word.
One person complained about the track, which was broadcast at 7.55am, containing the lyrics: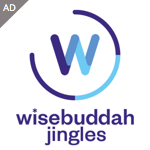 "…you can't make me change my name,
never make me change my name,
pay no mind now ain't that something.
Fu*k it all! I came from nothing…".
Ofcom considered the broadcast of the word "fu*k" raised issues warranting investigation under Rule 1.14 of the Code, which states: "The most offensive language must not be broadcast…when children are particularly likely to be listening…".
The song was broadcast live the night before on Zane Lowe's show but the session staff had overlooked the offensive language, and both Zane Lowe's producer and assistant producer had been absent on 5 November 2014 when it happened.
Each of their temporary replacements had assumed that the other had checked the song, and it was uploaded to the "Radio 1 Music Store" section of their play out system.
The BBC said that the Breakfast Show team was discussing the next item in the programme while the song was played and did not notice the offensive language. However after the team had been made aware of the swearing in the track, an apology was broadcast at 8.04am.
And as a direct result of this incident, the importance of following compliance procedures was stressed at Radio 1's monthly all-staff meeting.