Alastair Campbell booked for radio conference

A new-look RadioCentre conference will feature Alastair Campbell as a keynote speaker in central London on July 8th.
Chief Executive Siobhan Kenny will also be unveiling a fresh new identity for RadioCentre and its associated brands at the conference.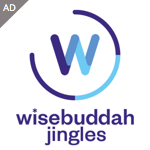 This year the event will be opened up to a broader audience including advertisers, agencies and digital players with well-known faces from all sectors on the platform. It will be held at Bounce, a new events space in Holborn, ahead of the Arqiva Commercial Radio Awards the same evening at the Roundhouse in North London.
Alastair Campbell will analyse what makes winners tick and entrepreneurs thrive as well as how they build great teams and deal with setbacks and challenges.
Siobhan Kenny will also be looking forward to the industry's forthcoming priorities and reviewing achievements over the past year, as detailed in the RadioCentre Annual Review published today (March 25).
Siobhan Kenny: "It is a really exciting time to be working in radio as it continues to innovate and evolve. We also need to share these successes more broadly to secure commercial radio's on-going success."
Further speakers and details will be unveiled in the run-up to July's conference but if you would like to register your interest in attending now please email yael@radiocentre.org.