Bauer extends Metro Radio Arena sponsorship

Metro Radio has extended its long-running sponsorship deal with the Metro Radio Arena for another two years.
To launch the new deal, and as part of the Bauer City re-brand process, a new 50 metre wide sign was turned on for the first time at the recent Paloma Faith concert. The naming sponsor of the venue, Metro Radio, has had its branding light up the front of the building for over 11 years, and launched its new image at the start of the year.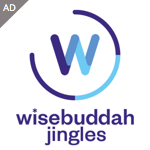 Dominic Munnelly, Marketing Director at Metro Radio said: "The Metro Radio Arena and SMG team have built a great reputation across the last twenty years for providing first class entertainment. Metro Radio has worked with the venue as Naming Rights Sponsor for over 10 years now and in that time we have benefitted from aligning our brand to some of the biggest and best performers in the world.
"The broad mix of quality shows they bring to the region is a perfect match for our music variety position within the North East radio market. We have our new brand identity signage sitting proud above the door and an extended contract agreed, and with the venue going from strength to strength we are looking forward to an exciting new chapter in our partnership."
Nichola McKenna, Marketing and Commercial Manager for the Metro Radio Arena said: "The partnership between Metro Radio and the Arena remains the perfect combination as we continue to bring world class artists to the North East. As we move into our 20th year of bringing live entertainment to the region and beyond, 2015 is set to be a very exciting year for the Venue and its customers"
Picture shows Dominic Munnelly and Nichola McKenna.