Helen Boaden picks her favourite radio moments

BBC Director of Radio Helen Boaden has chosen five highlights in radio over the last 12 months, all of which focus on the BBC.
Speaking at Radiodays Europe on Monday afternoon, Helen said each one of the developments highlights an issue – and opportunity – that makes working in radio right now more challenging and exciting than ever.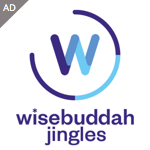 The five moments are NPR's Serial podcast which aired on 4 Extra, Zane Lowe joining Apple Radio, the launch of Radio 1 iPlayer channel, the announcement of MyBBC and Radio 4's adaptation of War & Peace.
Talking about Zane Lowe leaving for Apple, Helen says: "Zane was a long and loyal servant and we wish him all the best. We are also delighted to have the brilliant Annie Mac replacing him on Radio 1. This is my second choice because it neatly illustrates that we broadcasters aren't the only ones aware of the power of radio.
"The global tech giants have woken up to its potential and Apple's recruitment of one of the BBC's best known music taste-makers was the first overtly competitive example of this intent."
Helen went on to say we must always ensure our content is outstanding. "We should always consider our audiences above everything else. We have to play to our traditional strengths whilst seeking new ways of enhancing our listeners' experiences. If we don't, traditional radio broadcasters will start to wither on the vine."
Read Helen's full speech in this week's edition of #eRADIO (sign up here for Wednesday delivery via email) and watch RadioTodayLive.com for live updates from Radiodays Europe.
https://twitter.com/RadioTodayLive/status/577463933751189504/