7digital powers music service in Malaysia

Malaysian Broadcaster Astro has launched an on-demand and radio streaming service with the help of 7digital.
The UK-based company is powering the integral infrastructure including label rights, streaming and reporting for the service known as RAKU.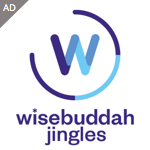 It lets users stream personalised radio and on-demand streams of millions of songs from both local and international artists.
7digital also has a hand in licensing a portion of the content on behalf of Astro. The service went live in Malaysia for Android, iOS and web with a press event held on April 17th. The service comes in four languages and is free to all users in Malaysia with a premium upgrade option that unlocks additional features.
Simon Cole, CEO of 7digital comments: "We are proud partners of this service and feel that RAKU has huge potential to change the way music is consumed in Malaysia. With our radio industry heritage, we know that existing media brands have an advantage for capturing new users to legally streamed music services. It is something we have expected to see as the worlds of online radio listening and streamed music come together. RAKU's dynamic user experiences that include both lean back and on demand features and most importantly local content and curation really puts Astro at the forefront for that market."
Jake Abdullah, CEO of Astro Radio adds: "We are extremely excited to announce this as the destination for on-demand and personalized radio streaming in Malaysia. Working with 7digitial allowed us to launch the product without worrying about the huge amount of the background work needed to create a music service. It allowed us to focus on the user proposition and build a great experience with a quicker time to market."