Ashley Tabor leads SRA conference line-up

Ashley Tabor will be interviewed for one of the keynote sessions at this year's Student Radio Conference in Exeter.
The Global Founder and Executive President will be chatting with BBC Radio 1's Greg James during the three day annual event.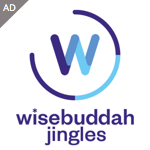 Stu Manton, Chair of the Student Radio Association told RadioToday: "It is great to have Ashley at this year's National Student Radio Conference, in addition to all our other speakers including Nick Ferrari and Matt Edmondson. I'm sure all our students will love to see Ashley and Greg on stage, and it's a great show of the joint support the BBC and Global offer the SRA year round. This time next week, over three hundred people will descend on the University of Exeter for #SRACon, and we can't wait to see everyone!"
Other confirmed guests include Adam Heyhurst, Visualisation Producer at BBC Radio 1 & 1Xtra, Rhys Hughes, Head of Programmes for BBC Radio 1 and 1Xtra who'll be talking with Clara Amfo.
Sam Jackson, Managing Editor of Classic FM will be joined by Chris Baughen, Managing Editor of XFM, and Stephanie Hirst will be discussing programme content with BBC Radio 2 Assistant Producer Graham Albans.
Also, Matt Edmondson, presenter on BBC Radio 1 and his producer Chris Cox, will be chatting about how creativity can drive entertainment radio, and how to stand out and sound different.
Over 300 students are expected to attend the conference, which is happening next week at the University of Exeter. You can keep up-to-date with Ashley's interview and much more on RadioTodayLive.com and @RadioTodayLive from Monday to Wednesday.