Jazz FM puts on an Election Swing-A-Thon

Jazz FM is planning its own coverage of the election this Friday morning with a live mix of swing, jazz and blues.
The special show, hosted by Bob Sinfield is promising to provide a 'smart, funny and entertaining alternative in the early hours'. His music will reflect and react to the news as it happens, and listeners up and down the country will be able to interact with the show on Twitter, Facebook and Periscope, whilst Jazz FM will keep them up-to-date with the latest calls from the polling stations around the UK.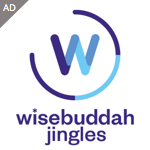 Bob Sinfield, host of the "Jazz FM Election Swing-A-Thon" said, "This idea instantly got my vote. An estimated 20 million Brits will be staying up for the result of what experts are calling the closest election in UK history. We can't predict what will happen on the night, but Jazz FM might be the surprise winner. You can immediately count me in."
Nick Pitts, Content Director of Jazz FM, said, "All this talk of swing is making me dizzy! I'm really excited that on a night which will decide the next five years in UK politics, we can offer a better alternative to the usual election night coverage ensuring that the listener gets all the latest information alongside the world's greatest jazz, blues and soul… and swing."