Jeremy Clarkson returns to BBC with Chris Evans

Former Top Gear presenter Jeremy Clarkson will give his first radio interview since leaving the BBC in March to BBC Radio 2's Chris Evans Breakfast Show this week.
Clarkson was sacked by the corporation after the infamous fracas with a producer on the TV show while filming in North Yorkshire. He's reported to be planning a return with former colleagues Richard Hammond and James May on a different TV channel.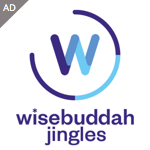 Announcing the news on his breakfast show this morning that Jeremy would be appearing on Thursday, Chris Evans said: "Here to wave off the 10 who are going to Monaco (Children in Need fundraising event)…Jeremy Clarkson will be here live in the studio and he will be participating in an interview with myself. He's going to be here between 8 and half past 8. It's the first interview he's given, since parting company with the BBC, as far as Top Gear is concerned. And we will be talking about what's going on with him now and Richard and James as well – and what perhaps could be going on in the future. That's Thursday on BBC Radio 2."
Listen to the announcement here:

The news prompted reaction from some listeners on Twitter, many of whom weren't happy with Clarkson's planned appearance on Radio 2:
@achrisevans is promoting bullying in the workplace on Thursday morning on @BBCRadio2 by having vile bully Jeremy Clarkson on the show.

— Ian J. Fincher (@IanJFincher) May 19, 2015
Oh look the BBC are sneaking Clarkson in through the back door via @achrisevans – that's me not listening tomorrow. Thug.

— Claire GoodEggFoodie (@GoodEggFoodie) May 19, 2015
Would rather drive to work in silence than listen to anything #Clarkson has to say. Disappointed in @BBCRadio2. giving a thug airtime.

— Bex (@MrsWannaBean) May 19, 2015
Sadly @BBCRadio2 have to agree with previous tweet. Will not be listening on Thursday if Jeremy Clarkson is on. Shame on you BBC!

— diane jones (@dianemjones1964) May 19, 2015
@BBCRadio2 @achrisevans I won't be listening on Thursday…violence is not ok

— Deborah Woodcock (@WoodcockDeborah) May 19, 2015
@achrisevans @BBCRadio2 well, I WILL be listening to @JeremyClarkson on Thursday with you! So there!! *blows raspberry*

— Sam Doyle (@SamDoyle_Photo) May 19, 2015