Panjab Radio partners FestivalAsia event

Panjab Radio has announced a deal to be the official radio partner of a new indoor festival of Asian culture, taking place in London at the weekend.
Panjab, which is on digital radio in London plus parts of the West Midlands and West Yorkshire, recently took over the 1584AM medium wave frequency of London Turkish Radio and was part of the unsuccessful Listen2Digital bid for D2.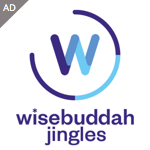 FestivalAsia, taking place 15-17 May at Tobacco Dock, covers everything from food, fashion, music and performance to yoga, martial arts and meditation. Up to 20,000 visitors are expected.
Surjit Ghuman MBE, MD of Panjab Radio said: "I'm thrilled that Panjab Radio is the official radio partner for this three day event in London."