Bauer's Key 103 has announced details of a big summer pop concert in Manchester to be headlined by Rita Ora.
She'll be joined at Key 103 Summer Live by acts including Mark Ronson, Little Mix, Lawson and Ella Eyre.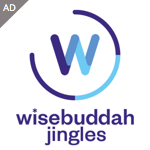 It'll take place on Sunday 19th July at the Manchester Arena.
Mike Toolan from Key 103's Mike and Chelsea breakfast show said: "We're so excited about the line-up for Key103 Summer Live this year, it's always a great show at the Manchester Arena and fantastic to see these artists heading to Greater Manchester." Chelsea Norris added: "There are so many great anthems that will be played at this summer's show it'll be one not to miss. The whole event experience just gets bigger and better every year."