Brighton's Juice 107.2 joins UKRD Group

UKRD has acquired a majority stake in Brighton's Juice 107.2.
The deal, valuations about which have not been released, sees the group take just over 50% of the shareholding in the business, while existing shareholders retain the remainder.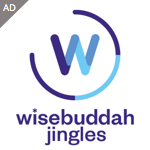 Founder Daniel Nathan is the largest minority investor and continues as Chairman at the station.
UKRD's Chief Executive Officer, William Rogers, said that he was looking forward to working more closely with Daniel and his team "to build on the radio station's success at the real heart of Brighton's vibrant cultural and commercial life.
"Juice has always punched above its weight and this provides us with a great opportunity to drive things further forward with more investment and resource behind it. We are delighted to have the opportunity to extend our interests along the south coast," William told RadioToday.
In welcoming the announcement and completion of the deal, Daniel Nathan said that he was looking forward to working more closely with UKRD which "has an unrivalled success in managing local commercial radio".
He said "They are the most effective and successful operators of genuinely local stations in the country and I'm looking forward to working together to take the station to the next level.
"The availability of resource and further investment that will now benefit the station is a hugely important factor as the multiplatform future of local radio continues to unfold and after many years of collaborating with UKRD on national sales and policy matters, I'm delighted that we are joining a team that are as passionate as we are about connecting with the communities we serve." said Daniel.
The deal brings the number of analogue stations operated by UKRD to sixteen with a further eight services delivered via DAB. More services are currently being tested for launch in the coming months.
Juice was founded as Surf 107 in June 1997 and launched on 27 March 1998 and plays dance and pop music.