Sun FM listener gets £5k to spend in a day

Sun FM has given away five thousand pounds to a listener, who had to spend it in one shopping spree.
Ten finalists took part in the competition over a two week period, and on the final day they all had to guess the closest price of a number of items.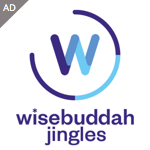 The winner, Chris, then embarked on a whole day shopping spree going across the North East to 10 businesses and spending £500 in each.
Julian Carter, Managing Director told RadioToday: "Unlike other radio stations all prize winners are local, and our competitions are free to enter and we do not operate premium phone lines/text".
Watch the video of the day below: