Absolute Radio launches new request show

Absolute Radio's new recruit Claire Sturgess is to host a new all-request show on the station, starting this weekend.
The programme, which will be on-air from 6-8pm promises two dedicated hours filled with listener choices from the last six decades.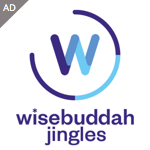 Absolute Radio's Deputy Content Director Paul Sylvester said "In just a couple of months, Claire's already proved really popular with the Absolute Radio listeners and she's the perfect person to be at the helm of this new show. It's going to be a real celebration of the weekend, tapping into the audience as they come back from a day out or cook dinner and get the kids ready for school."
Claire Sturgess added: "I can't wait to get started on the show. Every week we'll start with a blank piece of paper and we're putting the listeners in full control of the show – the good news is that Absolute Radio listeners have got impeccable taste and so it's all going to be good".
Sturgess joined the station in June to host the Classic Rock party on Saturday nights and will kick off her new show this Sunday 23rd August from 6-8pm.