Jazz FM resurrects Nina Simone radio interview

An interview recorded by Jazz FM with Nina Simone in 1998 will be broadcast again on the station as part of its 25th anniversary celebrations.
Nina, who died in 2003, was in London to perform at the Royal Albert Hall (her penultimate London performance) and Jazz FM presenter David Freeman was granted an audience with her. David – who still presents a weekly programme on the station – revisits the interview with stories of nerves before he met her, of seeing the state of those who interviewed her before him and of introducing her on stage (at her request) a couple of days later.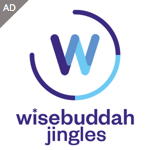 David, remembering the experience, said "'My memorable conversation with Nina explained, as you will hear, how her life, with its profound frustrations, shaped her music."
Jazz FM's Content Director Nick Pitts said "It's great that we are able to air this original programme from our rich archive featuring (at the time) a 'living legend' in Nina Simone.
"I'm grateful to David for his vivid memories of the day, which along with her music and this rare interview give another great opportunity to celebrate our silver anniversary."
The archive recording will be broadcast on Bank Holiday Monday.