Wessex FM puts local student on early breakfast

A 16 year old Dorset student presented early breakfast on Wessex FM last week, giving him his first break in radio.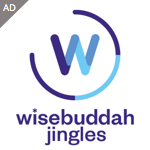 Ben Parker, a member of Ridgeway Radio at Dorset County Hospital, got the show after impressing Programme Manager James O'Neill. He's just completed his GCSEs at Wey Valley School in Weymouth.
Ben said, "It's been brilliant to be on Wessex FM this week, I've listened to it ever since I was at primary school in Weymouth, and I can't believe I'm now part of the team! I know it's so hard to get into the industry so I'm very grateful for the opportunity."
James O'Neill added, "Thanks to the UKRD commitment of providing truly local radio instead of networking, we still have the chance to give a promising local youngster the opportunity of getting on the air.
"Ben's been hassling me to give him a break, and his persistence has paid off. He's been sounding excellent on Early Breakfast, and I'm looking forward to working with him in the future."


Don't forget, we can send you radio news via email direct to your inbox with a number of options. Just use the form below to register.