Approval given for Radio City's AM & FM swap

Ofcom has given the go ahead for Radio City 2 and Radio City Talk to swap frequencies.
Both services will receive significant investment in local content with a re-invigorated schedule of local programming. Radio City 2 will move to 105.9FM with the Greatest Hits Format while Radio City Talk will move to 1548AM with an updated format. This will include a mix of local sport, news, talk and rock hits.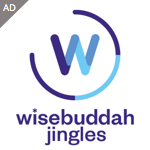 Ofcom decided the reduction volume of speech for Radio City Talk was outweighed by increases in the amount of local bespoke programming not shared with other stations. It also felt that playing rock hits, which is currently not available on any analogue service in the Liverpool area, is a change from soft pop which is also played by Radio City 2.