Radio Production Awards 2015 – the winners

The winners for the 2015 Radio Productions Awards have been announced, with Absolute Radio breakfast show team winning two awards.
Cabin Pressure producer David Tyler of Pozzitive also won two awards including the special Gold Award, along with Cathy Fitzgerald from White Stilletto.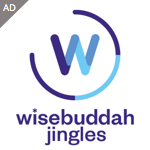 TBI Media was 'Indie of the Year' for projects such as Battle of Britain Live, and Cathy Fitzgerald won both 'Best Documentary/Feature Maker' and the 'Producer of the Year' award.
The event was hosted by Radio 1 DJ Gemma Cairney and the guests presenting the awards included fellow DJs Goldirocks and Clara Amfo, as well as Dotun Adebayo, John Waite and journalist and presenter John McCarthy.
Here are the winners in full:
Best Audiobook/Readings Producer sponsored by Heavy Entertainment Studios
WINNER: Roy McMillan Penguin Random House Audio
Best Comedy/Entertainment Producer sponsored by Suzy Wootton Voices
WINNER: David Tyler Pozzitive Television Ltd
Best Drama Producer sponsored by ECOVIS Wingrave Yeats
WINNER: Joby Waldman Somethin' Else
Best Live Music Producer/Engineer sponsored by Wired Broadcast
WINNER: Andy Walters BBC
Best Music Entertainment Producer sponsored by Roberts Radio
WINNER: Kellie Redmond Freelance – BBC
Best Nations & Regions Producer sponsored by Quattrain
WINNER: Paul Evans Harvard Productions Limited
Best Newcomer
WINNER: Anishka Sharma Whistledown
Best News & Current Affairs Documentary/Feature Maker sponsored by ipDTL
WINNER: Deborah Dudgeon Whistledown
Best Sound Designer sponsored by Pure
WINNER: Steve Urquhart Freelance (Sparklab Prods / Falling Tree)
Production Hero sponsored by The Sound Company
WINNER: Tony McShane Bauer Media
Best Podcast/Online Producer sponsored by media.info
WINNER: Katherine Godfrey Whistledown
Best Grassroots Production
WINNER: Roundhouse Radio
HIGHLY COMMENDED: NATIONAL PRISON RADIO
Best Multi-Platform Creator sponsored by Broadcast Bionics
WINNER: Chris Skinner Absolute Radio
Best Documentary / Feature Maker
WINNER: Cathy FitzGerald White Stiletto
Producer of the Year
WINNER: Cathy Fitzgerald, White Stilletto
Presenter Hero
WINNER: Ritchie Firth, Absolute Radio
Gold Award sponsored by Audible
WINNER: David Tyler, Pozzitive Television
Indie of the Year
WINNER: TBI Media