New schedule for BBC Radio Bristol in 2016

BBC Somerset's breakfast show presenter Emma Britton is moving to BBC Radio Bristol as Steve Le Fevre's replacement on breakfast.
Last week, Steve announced he's leaving the station at the end of December.
Steve's co-host Laura Rawlings is staying with the station though – as host of a new afternoon drivetime show each weekday 4pm till 6pm. Current drive host Geoff Twentyman will be launching a daily sports programme from 6pm.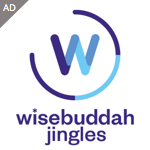 Jess Rudkin, Managing Editor of BBC Radio Bristol, said: "I'm really excited about our new weekday line up, it's packed with character. Emma is brilliant: bright, funny, totally down to earth and West Country through and through.
"Laura is hugely popular with our listeners and loves getting out into the diverse communities we broadcast to: we'll build her new show entirely around her personality. And what more could sports fans want than programmes purely dedicated to the team or sport they love, presented by someone with Geoff's passion and knowledge? "
Emma Britton said: "I'm very excited about presenting the Breakfast Show on BBC Radio Bristol. I can't wait! I promise to give you reasons to smile every day, as well as making sure your day starts with everything you need to know."
Laura Rawlings said: "My new show means I can do what I love – getting out of the studio to talk to people, playing music and having fun on the radio with competitions and more.
"It's great to be part of this exciting new BBC Radio Bristol line up – especially now I'll experience just one 4 o'clock each day, 4pm when the show starts!"