Juice presenter gets live on-air proposal

There were plenty of women proposing the men on February 29th, with a few live on the radio – including on Brighton's Juice 107.2
Breakfast presenter Dan Gasser got a surprise when his girlfriend of nine years got a pizza delivered to the studio with the message "would you marry me?"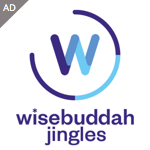 His co-host Hanna Neter had guests ranging from Dan's future mother-in-law to his old housemate Chris all convincing Dan he should say yes.
Finally his girlfriend Kate appeared in the studio and a final message from their four year old daughter Jess who said: "Daddy, please will you marry Mummy?"
In addition, Metro Radio & TFM helped two listeners get engaged – with Sarah Richardson from Kirkby Moorside turning up at her boyfriend's workplace in a farm.
She said: "We've been together for five years and I actually asked him out about 12 years ago. He turned me down because he was really good friends with my brother and he just didn't think it would be appropriate to say yes.
"Anyway when I heard Brian talking about this on TFM, I took matters into my own hands and decided to put myself forward. I was so nervous this morning and having it broadcast live on-air this could have gone horribly wrong. Thankfully He didn't take long to think about it and said yes."
A slightly shocked Ian, aged 37, said: "I heard about this idea on the radio a few weeks back and thought thank goodness I work on a farm as there's no chance of a radio station turning up here with Sarah. When I saw the two of them creeping up on me I knew exactly what they were up to. It was a nice surprise for me and I'm sure the fact she had to ask me will be upcast for years to come."
Presenter Brian Moore said: "We thought it would be great to capture the moment a lady proposed to her man as officially it only comes around every four years. Sarah was a great sport in helping us to set this up. I might have had a small tear in my eye when he said yes and they shared a kiss!"