Virgin Radio takes local presenters national

Weekends on Wireless Group's Virgin Radio will include a number of local radio presenters from its sister stations across the UK.
Pulse 1 breakfast presenters Danny Mylo and Rosie Madison will host Sundays 4pm – 7pm whilst Elliot Holman will host a Best Of Total Access show from 7pm, from the Total Access show which runs on weekdays across the local stations.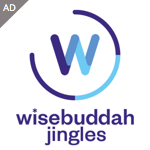 Meanwhile, Ben Jones returns to Virgin to host Saturday afternoons, former Kerrang!'er Jon Jackson will host weekend afternoons, and Georgie Rogers will have a new music discovery show on Sunday evenings from 9pm.
Comedian Russell Kane is to host a weekend show along with Angela Scanlon. They'll present the Saturday lunchtime, 12pm-2pm show with music, comedy and guests. Russell is currently touring his latest stand up show, 'Right Man, Wrong Age' around the UK.
Angela recently hosted the BAFTA red carpet for BBC Three, and is to co-present Robot Wars alongside Dara O'Briain, returning to BBC2 after a 10 year hiatus.
Speaking of his forthcoming role, Russell said: "I'm buzzing like a bee on a Berocca to be involved with Virgin Radio. Angela and I can't wait to get stuck into our weekend show; we plan on bringing a bit of controlled mayhem to music radio on a Saturday mornings. Also – I hope to bag loads of cheap Virgin flights and stuff like that. Love you, Dicky Branson!"
Other weekend programmes announced today include The Virgin Radio Takeover (Sundays, 10am-1pm) where Danny Wallace is confirmed as one of the guests.
Friday nights will be hosted by Johnny and Inel whilst The Mac Twins Lisa and Alana MacFarlane host Saturday night, both 7-11pm.
Liam Thompson, Programme Director for Virgin Radio, said: "I'm really proud of the wealth of talent we've got to unleash on the airwaves at Virgin Radio. Russell and Angela will bring energy and intelligence to Saturday mornings, while Johnny and Inel are really going to engage people with their unique style. Every presenter is absolutely passionate about music – this is going to be high octane radio at its very best."
Virgin Radio's weekday presenter line-up includes Edith Bowman (6am – 10am), Jamie East (10am – 1pm), Kate Lawler (1pm – 4pm), Matt Richardson (4pm – 7pm), and Tim Cocker (7pm – 10pm).