Key 103 has launched a new type of competition, giving listeners the opportunity to steal prizes from other listeners.
Heartless Hotline started this morning on breakfast hosted by Mike Toolan and guest presenter Brooke Vincent.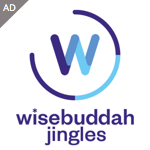 Nervy about the upcoming promotion Mike Toolan said: "I've hosted a lot exciting competitions over the years but none has had me on the edge of my seat quite as much as this. The true nature of our listeners will be revealed… it could go anyway, there could be scandal across the city."
Chris Pegg, Programming Director commented: "This is going to be seat of your pants radio, nothing like this has ever been done on UK radio like this before and it's going to get Manchester talking".
In the first round this morning, a listener told her story about how she wants a wedding ring then the phone lines were open for 30 seconds to see if anyone called in to steal the prize from her.