BBC Radio 3 brings back the Birdsong

BBC Radio 3 is to air birdsong-inspired programming as part of its exploration of 'slow radio', offering listeners a chance to pause, reflect and take time out from their busy lives.
To mark the 2016 International Dawn Chorus Day, Radio 3's Weekend Breakfast show broadcast an extended clip of a dawn chorus featuring Cuckoos, Garden Warbler and Nightingales on Sunday 1 May. A new feature, Breakfast Birdsong, will continue each weekend with the introduction of a bird, giving listeners the chance to hear a recording of that bird in the wild and paired with a piece of music.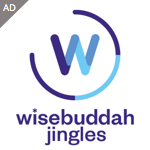 BBC Radio 3's Late Junction and World on 3 will present a special collaboration with singer and folksong collector Sam Lee in a series exploring what happens when the Nightingale meets human artistic creation.
Every Spring, during the months of April and May, the woods of Sussex resound with the songs of the Nightingale. Sam Lee and his colleagues venture into the woods to make music with the Nightingales, creating a series of completely new, nature-inspired compositions for the Radio 3 audience. The late-night sessions will be broadcast from Tuesday 10 – Friday 13 May and alongside Sam Lee (13 May) will feature Alice Zawadzki (vocals and fiddle, 10 May), Rachel Musson (saxophone, 11 May) and Hyelim Kim (taegum, 12 May).
Later in the summer, Radio 3 returns to the Aldeburgh Festival and will broadcast a complete performance of Messiaen's birdsong-inspired Catalogue d'Oiseaux (Sunday 19 June). Performed by the festival's Artistic Director Pierre-Laurent Aimard across four concerts set alongside the myriad real-life birdsong of the Suffolk coast, the piece will be arranged so that the birds depicted are heard as close as possible to the times of day associated with their song, from the pre-dawn chorus before first light at 4:30am over the reedbeds at Snape Maltings to a pre-dusk performance amidst the teeming wildlife of the RSPB Minsmere nature reserve and a late-night concert recorded in full darkness. Complementing the performance, Tom Service takes ornithological matters as his starting point in The Listening Service, for an exploration of the way composers use birdsong in music (5pm, Sunday 19 June).
Alan Davey, Controller, BBC Radio 3, says: 'BBC Radio 3 wants to connect people with remarkable music and culture, and one way we can do that is to encourage people to discover a different pace and to reconnect with both music and the world around them in a distinctive and beautiful way. We know our audience has a love for the natural world and that birdsong is an enduring British interest, and we hope that these new birdsong-inspired features and performances, as part of Radio 3's wider exploration of 'slow radio' will offer our audiences a real chance to reflect and catch-up. It's a timeout in this busy, fast-paced world, from full length symphonies, operas and dramas through to soundscapes and spoken word that take you to another world. And if you have never heard a nightingale before this will bring magic into your life.'