Breakfast presenter changes for Radio Aire

More changes at Radio Aire sees Stu Elmore, one half of Stu and Kelly, move to the afternoon drivetime show.
In the meantime, Kelly Pegg will be joined by Hallam FM's Simon Morykin in addition to his daily show in Sheffield.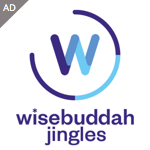 Stu and Kelly only started on the breakfast show eight months ago, as a replacement for Kam Kelly who also only hosted the show for less than a year.
Stuart Elmore was previously the drivetime presenter on Metro/TFM and he replaces Connor Phillips on Radio Aire Drive, who'll head back to the North West to continue his morning show, 6-9am Sunday across the Bauer City Network 1 stations in England.
Connor's last show will be on Super Hero Day, one of Bauer Media's 'Cash For Kids' charity fundraising features on Friday 13 May.