Marcus Miller joins Jazz FM for Transatlantic Jazz

Bassist and producer Marcus Miller is joining Jazz FM to present Transatlantic Jazz.
Marcus will take over from Vinny Marino as host of the weekly programme that highlights the greatest American jazz, soul and blues.
Transatlantic Jazz with Marcus Miller will be sponsored by ECP Cruises. Marcus is the musical director for both ECP's The Jazz Cruise and The Contemporary Jazz Cruise in early 2017.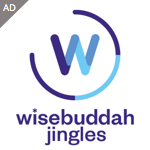 Marcus, who last week performed for President Barack Obama at the White House on International Jazz Day, said "I'm so excited to take over Transatlantic Jazz and I love the fact that I can now say that I'm a bass player by day and a Jazz FM DJ by night! Here in the US we have such an exciting jazz scene and I'm happy to share some of the hottest acts and coolest tunes with the Jazz FM audience."
Content Director Nick Pitts said "It's a dream for us to have someone of Marcus' calibre to present on Jazz FM. Having personally spent time with Marcus, his passion for jazz is awe-inspiring and he understands every last note, having worked with so many of the jazz greats. I can't think of anyone else to bring the US jazz scene to life other than one of its most prolific participants."
Transatlantic Jazz with Marcus Miller starts this Wednesday 11th May, 6pm till 7pm.